Commercial Roofing in Little Silver, New Jersey
Are you looking for the right commercial roofing company in Little Silver?
Keystone Roofing & Siding LLC offers top-quality roofing for commercial business owners located in Monmouth County, New Jersey. Starting from new building to repair of office roofs our roofers are knowledgeable and New Jersey certified for commercial roofing installation, repair and replacement.
Our company is NJ licensed and insured, bonded, and licensed for commercial roofing. Little Silver business owners can trust for the longest lasting durability. Contact us at (732) 201-3542 for a consultation with any of our Little Silver commercial roofing experts.
Superior Quality Commercial Roofing in Little Silver, NJ.
When your building needs a new roof, you shouldn't allow the work to disrupt your working hours, employees or customers.
Keystone Roofing & Siding LLC provides professional Little Silver commercial roofing services designed to meet the needs of your business.
We only use the best commercial grade materials in all of our Little Silver project's roofing.
All Keystone Roofing & Siding LLC roofing products come with warranty coverage from the manufacturer to ensure long-term security for your home.
Contact us at (732) 201-3542 to discuss your Little Silver commercial roofing needs.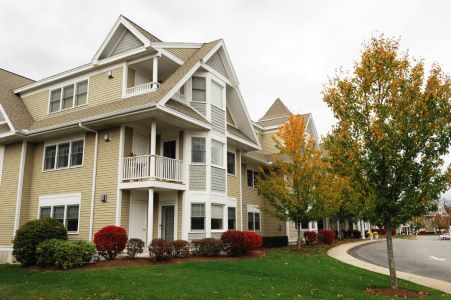 Protect your business from the weather by securing it's roof.
It is important that the Keystone Roofing & Siding LLC professional roofing team arrives at the right time and starts work in a short time. All commercial roofing is performed strictly in accordance to OSHA security standards, and in accordance the Little Silver, New Jersey construction codes.
Our roofers are careful to safeguard your landscaping and your property while they work. The work areas are all protected by a coned-off area to ensure security for your employees, customers and vendors. All construction debris is removed and properly disposed as our team departs the site.
As a roofing business, we have built many satisfied commercial clients, and we are looking forward to adding your name to the list. Call us at (732) 201-3542 now and discuss the Little Silver, NJ commercial roofing requirements.
1. Get a free inspection & estimate
We inspect your home to recommend if you need a full repair or a replacement.
2. We install your new roof and/or siding
Our knowledgeable and experienced team will install your new roof or siding
3. You sleep better at night
Sleep soundly at night know you're roof is secure and your home looks great